29 March 2023
Five Inspiring people I met at the 2023 NBA All-Star Weekend
In February, I was fortunate to attend the NBA's 72nd All-Star Weekend in Salt Lake City, Utah. This was my 6th time at the event, and every time I go, I've never failed to meet some incredible people who are doing some amazing things.  
These people are too incredible to leave in the shadows, so I've decided to share a group of 5 who I was particularly inspired by. Some of them are global names, others you may not have heard of, but all bring an incredible passion to building sport, and making the world a better place as a result.  
Above all, they are all wonderful people, willing to assist others and are still working hard despite their considerable successes.
Cathy Englebert,
CEO, WNBA 
Why I'm Inspired: Bringing new levels of success to Women's basketball.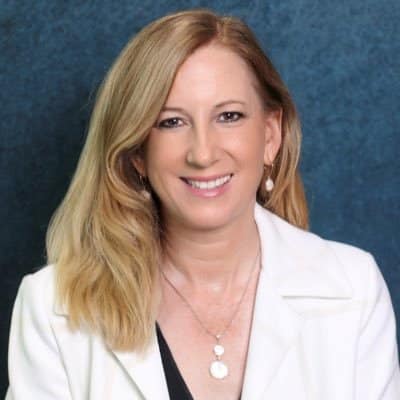 No-one has done more for the Women's game than Cathy Englebert.  
Engelbert was the first woman to hold the position of CEO of a major professional sports league in the United States, as she became the commissioner of the Women's National Basketball Association (WNBA) in 2019. Her appointment broke new ground for women in sports leadership roles, and paved the way for other women to follow in her footsteps.
As the commissioner of the WNBA, Engelbert has been a vocal advocate for women's sports and has worked tirelessly to raise the profile of the league. She has implemented initiatives to increase player salaries and benefits, expand the league's media coverage, and grow the fan base.  
I've observed first-hand how she has made the lives of all those in the league better and in the process, provided a genuine pathway for aspiring female players, coaches, referees and administrators all over the world.  
Patrick Hunt, President, World Association of Basketball Coaches, Head Coach of NBA's Basketball Without Borders 
Why I'm Inspired: Committed to the next generation of athletes.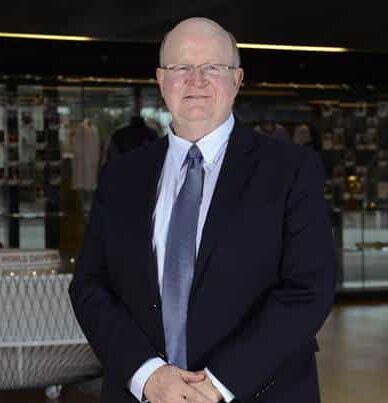 Patrick was my Coach as an 18-year-old at the Australian Institute of Sport way back in 1982. He guided me as a young person and continues to do so today. One of the things I love about Patrick is he says it like it is, meaning that he is upfront and makes it very clear where he stands, while still maintaining respect and care for those within his ecosystem.  
Patrick has led the NBA's Basketball Without Borders coaching program for as long as I can remember. Some of the world's best players have benefitted from this pathway including current superstar Joel Embiid of the 76ers.  
He's been a basketball coach for over 50 years at every level, from local junior domestic basketball to the professional level internationally.  
He has spent thousands of hours as a volunteer across Australia, the US and other countries around the world. He is a regular at Duke University, acting as a mentor and sounding board for one of the world's most successful coaches, Mike Krzyzewski.  
I find it quite humbling that a person with this level of experience and knowledge is still able and willing to help anyone become a better coach and person.  
Carol Callan, President, FIBA Americas 
Why I'm Inspired: Driving force for Women's basketball globally.
Carol has been a prominent leader in the world of basketball for over 30 years, having served as the Director of Women's Basketball for USA Basketball since 1995 until last year. During her tenure, USA Basketball's women's teams won six Olympic gold medals, four FIBA Women's World Cup gold medals, and ten FIBA Americas Championships.  
Carol has been a strong advocate for women's basketball throughout her life and has been a vocal supporter of gender equity in sports. She has been an influential mentor to many coaches, players, and administrators, with a reputation for being caring, supportive and going above and beyond to help others achieve their goals and reach their full potential.  
She has also served in FIBA's Competitions Commission, where she has been vocal about gender equity. An example of this hard work was the FIBA Women's Basketball World Cup 2022 in Sydney, the most successful iteration of the tournament. 
Now, as the President of FIBA Americas, she is taking the opportunity to spread her influence even further. Many South American countries have been slow to the party regarding gender equity and I'm happy to see Carol's work is making a difference.  
Ben Turner, Head of Sports Content and Partnerships APAC, & Head of Global Basketball at Sportradar 
Why I'm Inspired: A dedicated local volunteer with a global view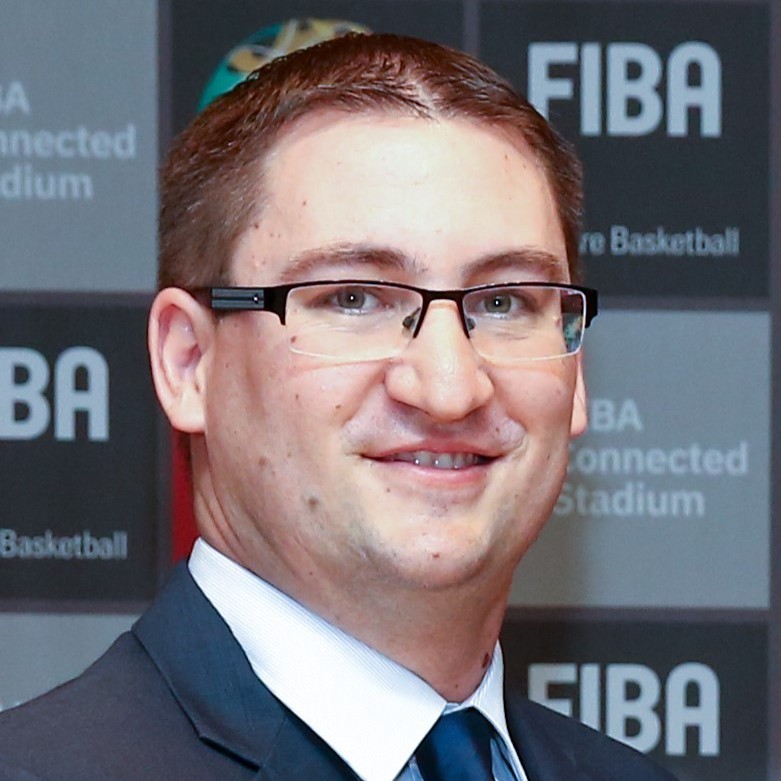 Ben and I met in Melbourne just under 20 years ago, partly through our connection to basketball. Through a twist of fate, we now share an office about 20 meters away from each other.  
Ben has had an incredible career in sports technology, and a driving force behind Sportradar's innovation in several areas. He has led the development of new products and services that have transformed the way that sports data is collected, analyzed, and distributed.  
Ben is also a strong advocate for integrity in sports, and he has been a leader in the fight against match-fixing and other forms of corruption, with Sportradar's integrity services used by sports leagues and federations around the world. 
Importantly, Ben is also a volunteer as a Director and Company Secretary of Kilsyth Basketball in Victoria, Australia, working incredibly hard to build the organization. 
For someone who travels the world to help global sports businesses improve, it's genuinely inspiring to me that Ben continues to offer his time and significant experience to make a local basketball organization better.
Pau Gasol, President, Gasol Foundation, Member of the IOC Athletes Commission 
Why I'm Inspired: Using his global platform to improve the lives of others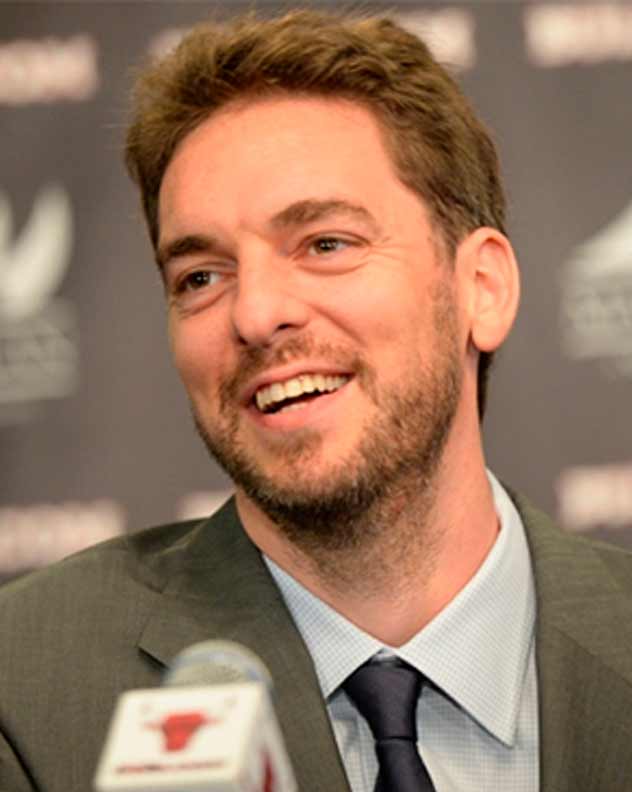 Pau is widely regarded as one of the most inspiring and accomplished basketball players in the world. Pau's talent on the court, combined with his humble demeanor and philanthropic endeavors, make him a truly exceptional human.   
He was drafted by the Memphis Grizzlies in 2001 and quickly made a name for himself in the NBA, winning Rookie of the Year. Over the course of his career, he won two NBA championships with the Lakers in 2009 and 2010, and was named an All-Star six times. 
What truly sets him apart is his work and character off the court. He has a reputation for being deeply humble and compassionate, and in 2012, he established the Gasol Foundation, which is dedicated to improving the health and wellbeing of children around the world. He has also been a supporter of UNICEF and has advocated for the rights of children and refugees across the globe. 
At All-Star Weekend, I witnessed him receive the Kobi & Gigi Bryant WNBA Advocacy Award, highlighting his work with the league and its athletes. It's incredibly inspiring to me that someone who does not need to do any more or prove anything, continues to help others have a better life – it doesn't get better that that!