Jonno joined our team over 5 years ago and has become a much loved and respected member of our team. As one of our master trainers within the business, Jonno helps bring clients up to speed on all things EngageRM to ensure they are prepared for when their platforms go live.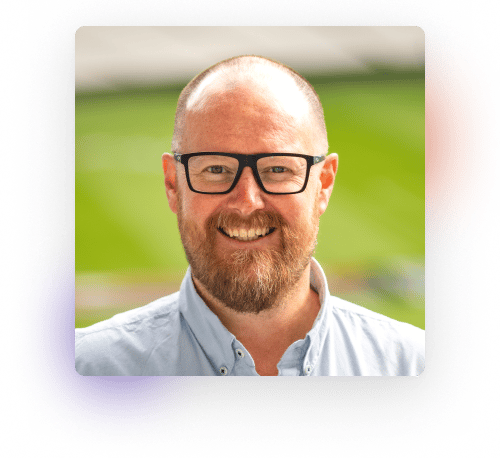 How would you explain your role at EngageRM? 
JDC: I mainly work around education and training as well as helping to implement some documentation. Additionally, I also provide consulting services with the Microsoft Marketing application so, training and Microsoft Marketing are the two main areas I operate in.  
What does an ordinary day look like for you? 
JDC: It's exciting working for an organisation that is growing into different regions and that can mean working with a variety of different organisations. So, at the moment my day consists of those meetings, training to onboard new clients and some work on the Microsoft Marketing platform for a number of our clients.  
Have you always had an interest in sports and technology? 
JDC: Definitely, I've been working with CRM for bout 11 years now, and five of those have been with EngageRM. When the opportunity came up to work with EngageRM, it was a great mix of my passion for sports and entertainment and CRM. Interestingly outside of work, I'm not a big tech person, my passion is for helping others understand and get the most out of the CRM rather than the development side.  
What are some of your favourite things about working for EngageRM? 
JDC: I love our people, and that we're all linked through a common love for sport. There's also an excitement around the opportunities in front of us and what our platform can achieve. Our partnership with Microsoft as well puts us in a really privileged position as well, the introductions we have had from that program has really transformed the business in such a short period of time.  
What are you aiming to achieve with the work you do? 
JDC: I love educating and helping people get the most out of their investment by making their day more enjoyable and effective. Also, through what we do, if we can make even one of our client's days a little easier or less manual and help them make more enjoyable outcomes for their customers, then I can say it's been a good day.  
What excites you both professionally and personally? 
JDC: Professionally, I'm excited our team is growing and were focused on structuring and organising ourselves to really maximise our output and set us up for success. Personally, I'm excited about summer sport and watching my kids play cricket and the T20 World Cup that's on at the moment.   
Find out what Jonno's favourite venue is below