17 December 2021
The EngageRM team was out in force at two of the sports and entertainment industry's leading gatherings at the start of December, with Emirates Old Trafford in Manchester hosting TheStadiumBusiness Summit and TheTicketingBusiness Forum.
Chief Executive Officer Ned Coten was in attendance, along with Commercial Director Tim Barber, North America Vice President Nick Zanotto, and Alex Stasyszyn, Head of Customer Experience – Europe.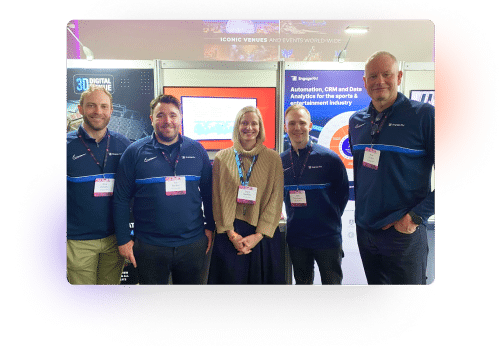 All four participated in conference sessions – outlining EngageRM's game-changing collaborations with Co-op Live, Manchester's state-of-the-art live entertainment venue that will open in 2023, and the NBA's Los Angeles Clippers – whilst offering insights into the sector's biggest challenges and opportunities.
The quartet also connected with decision-makers and rights-holders during a packed networking schedule on and off the exhibition floor, where EngageRM had a significant presence as a sponsor of both events.
Before heading back to their respective offices in Australia, the US and the UK, EngageRM's delegation offered the following three key takeaways from a busy week of discussions and meetings in Manchester:
The need for centralized data and process is increasing
"It became apparent very quickly with our conversations in Manchester that attendees want to truly centralize data and consolidate siloed systems, given the prospect of fragmented data resulting in lost opportunities.
"Sports and entertainment businesses are thinking about how to centralize data and process – and our platform really resonated with a lot of people in that regard. It's clear that we are offering what people and organizations in this sector want and need."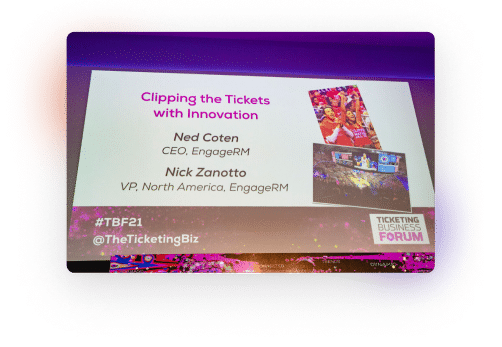 Corporate social responsibility is more important than ever
"There is an increasingly strong focus in the industry on sustainability, the environment, diversity and social responsibility. Sustainability was a key focus in a lot of the conference sessions, particularly during TheStadiumBusiness Summit.
"A real focus for us in 2022 will be on how we can help clients to make improvements in this area with our platform and our actions. For example, the work we are doing with Co-op Live will enable the venue to drive greater sustainability through a number of initiatives, including incentivizing certain walking routes and identifying the 'green' visitors."
The industry is ready to re-engage
"People want to get back to business and see each other on a face-to-face basis again. They are ready to engage and it was definitely worth the investment to bring our team together in Manchester from across the globe so we could talk in person to others from our sector.
"There are so many good people in this industry – and it was fantastic to meet some of them for the first time in Manchester. We believe that our approach of dealing with people we like and trust will be well received, and that will continue to help drive our growth in the New Year."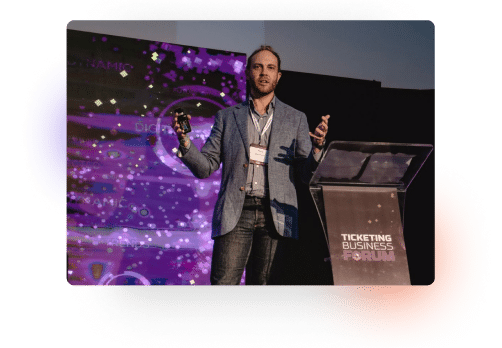 EngageRM will return to TheStadiumBusiness Summit and TheTicketingBusiness Forum in 2022. To get in touch with EngageRM and find out more about how we can support your goals, click here.