03 January 2023
It's hard to believe that

CRM software was slowly rolling out globally

way back in 1999

, and as the 20

th

century closed, Brett Yorgey founded

what would become

EngageRM

just over 20 years later.

 
In the final quarter of last year, we were the lucky recipients of the Fast Growth Award at the annual Australia and New Zealand Sports Technology awards, marking our immense revenue growth, expansion of new products and services, and steady advancement both within Australia and globally.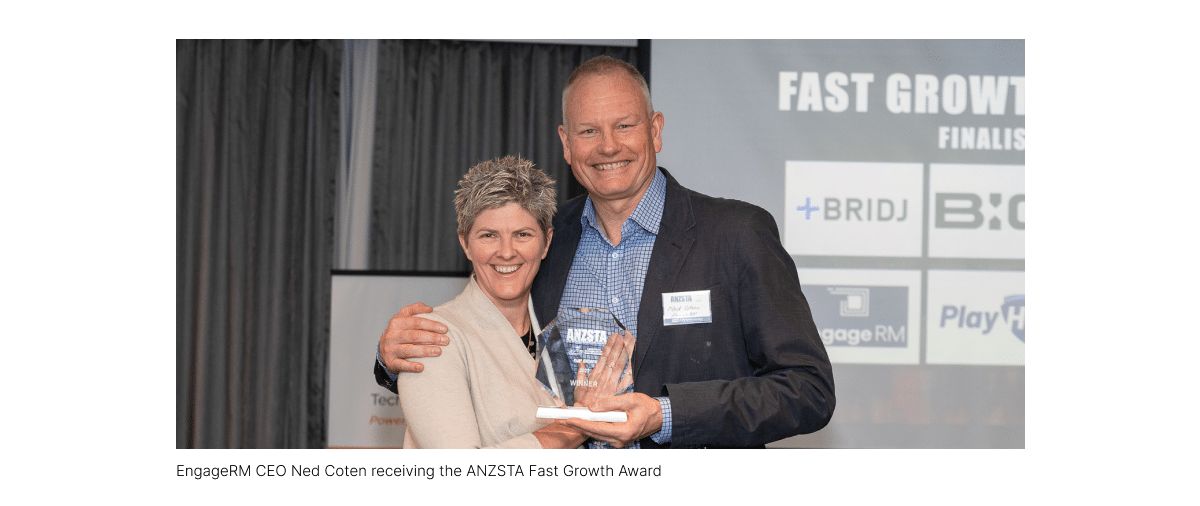 2022 was nothing short of a remarkable year for EngageRM, with the team almost doubling in size and a suite of new clients across the NBA, MLS, racing and NRL signing on. So, it was only natural to reflect on our journey, and who better to do it with than our founder and Chief Innovation Officer, Brett Yorgey. 
"It all began in 1999 when I was working around automation in factories, and quickly I found I enjoyed using the CRM more than anything else" Brett says. "At that time, CRM was a contact management system, a massive address book for companies, but I could see the potential these platforms held, so I left that company, and the rest is history."
So, after 12 months of training and learning from the best, Brett founded JayThom (which would later be known as EngageRM) and began developing the platform for different verticals. "We began working with airports who were looking for a CRM to manage their sales, and that deal showed how big the market was for this kind of technology," Brett says. 
It was in 2004 when the business partnered with Microsoft and began building and exploring different verticals on the Dynamics365 platform. "In 2007 the team at Microsoft presented us with an opportunity in local government, and we were also testing the customer service and finance verticals during that time as well." 
2009 turned out to be a pivotal year for EngageRM, a partnership with Tennis Australia catalysed the development of a sports and entertainment vertical, the area the business currently operates. "Tennis Australia reached out looking for a platform to help with membership, which became our first dip into the sports and entertainment space," Brett says. "By 2010, we started bringing a few Australian Rules Football (AFL) clubs on board and with them, we built out our platform from memberships to cover multiple areas of sports business, by 2015 we decided to shift to the sport and entertainment vertical entirely." 
---
"They reached out and mentioned that a sports club are interested in talking to you, and it turned out to be the LA Clippers."
---
Teams and organisations from different leagues joined from 2017 including the South East Melbourne Phoenix basketball team and National Rugby League clubs. The Melbourne Cricket Ground and other venues also partnered with EngageRM, building out the venue functionality to create the holistic sports and entertainment platform in use today.  
Mid-2019 proved to be a pivotal year for the business, with an opportunity to join a global co-sell program with Microsoft that catapulted EngageRM's organisational development. "When I attended the initial meetings with Microsoft for the program and saw who was in the room, I knew that we needed the right structures in place to take this opportunity with both hands," Brett says.  
A meeting with the current Board Chair Tony Hood would transform the business in more ways than one. Through Hood, Chief Product Officer Neil McKinnon and CEO Ned Coten came on board, and Jaythom was officially transformed into EngageRM.  
With a new team at the helm, it was the perfect time for Microsoft to reach out in the early months of 2020 with a potential opportunity. "They reached out and mentioned that a sports club are interested in talking to you, and it turned out to be the LA Clippers. Ned, Neil and I were on a plane to LA within a week of that call" Brett says. As the Clippers signed on, this international trip would quickly become the last as the Covid pandemic took hold and Australian borders closed.  
The pandemic shook the sports and entertainment industry to its core, with fans watching from the comfort of their couch rather than streaming through the gates of venues. Although difficult, Brett notes this shift to tuning in from home saw real change within the high levels of organisations they began to understand the value of great quality data. "Across the board, everyone within the sports industry realised the need to streamline and understand their data in new and unique ways" he says.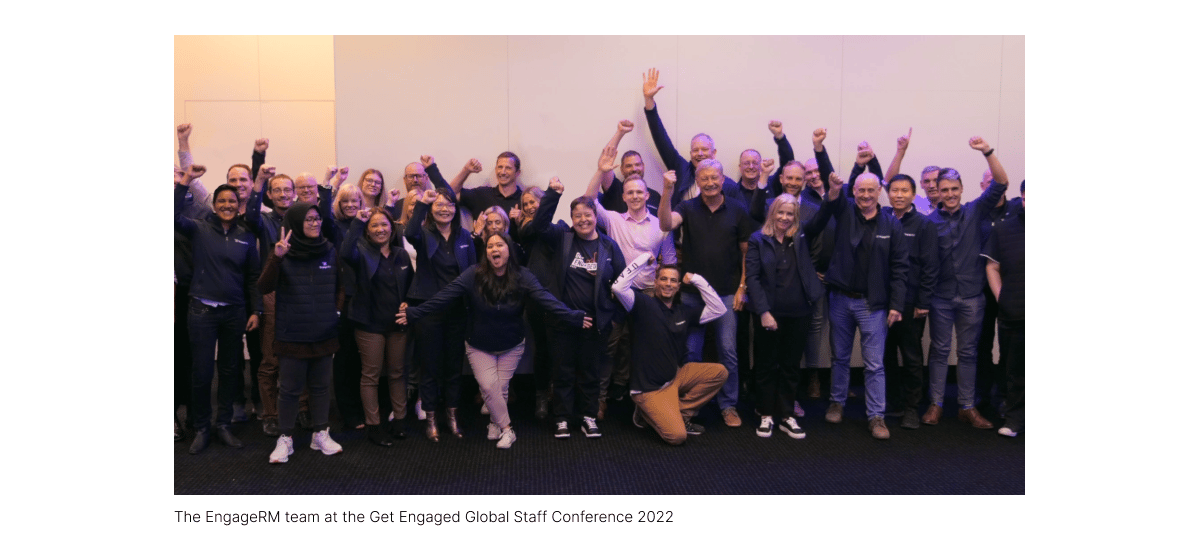 Whilst the rest of the world was battling the repercussions of Covid, EngageRM expanded rapidly during both 2021 and 2022. The business brought on a suite of new clients in both the US and UK, which resulted in the team almost doubling in size and expanding internationally. Additionally, the opening of international borders in 2022 saw the inaugural Get Engaged Global Staff Conference hosted in Melbourne, with staff from all over the globe together for the first time in Melbourne.  
2023 is set to be another monumental year, with fans continuing to stream through the gates once more and a sizeable audience tuning in from home as well. It leaves a prominent role for data and sports technology to facilitate relationships like never before. "Everything is there for the sports industry to take control of their data and drive success, therefore its crucial they take this opportunity with both hands and employ a thorough solution to drive revenue," Brett says.