It's taken a while, but we've run out of friends and family to work with us. Now we need some serious help – is that you?
We deliver business & marketing automation, CRM and data analytics for sport & entertainment. Some of the biggest and best-known brands in the world are our clients, along with some you've probably never heard of. What keeps it all together is incredible people. Because of our strong and consistent growth, we need to find aligned, talented and caring experts who want to make a real difference.
What's it like to work with us?
We asked some of our team recently about why they work with EngageRM and what they love. Watch the video to hear what they said.
A lot of us work in Australia, but our team spreads across the US, UK and Asia. For most of our roles, where you live is nowhere near as important as what kind of person you are and how you do your job. Oh… and it's a good idea to support Collingwood. We'll tell you more about that later…
What we do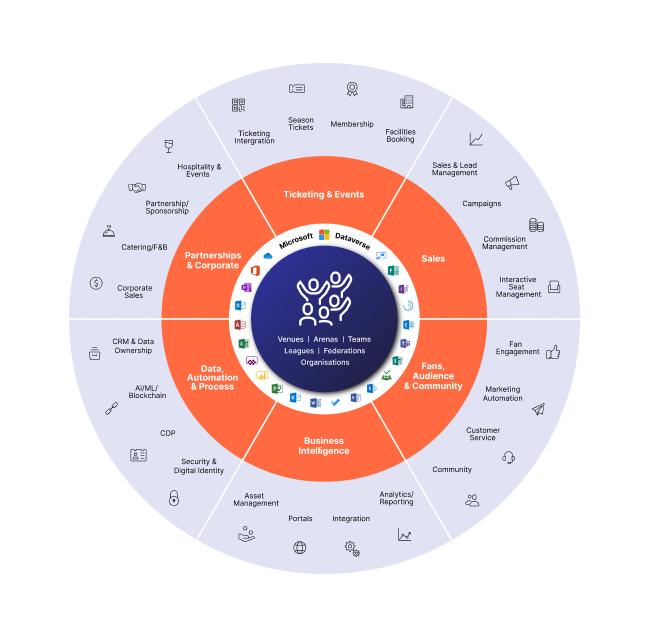 EngageRM is a platform that sports & entertainment businesses use across key areas of operation including – but not limited to – ticketing & season tickets, corporate sales, hospitality, community, fan engagement, membership and much more. We're like the Central Nervous System for our clients, automating difficult or cumbersome business process, managing CRM, data and analytics and driving innovation.
We are headquartered in Australia and growing into the US and UK markets. We're a Microsoft ISV (Independent Software vendor), which means we take the entire Microsoft ecosystem and build capability specifically for the sports & entertainment vertical.
As Microsoft's #1 global partner in our vertical, we have unprecedented access to the best Microsoft engineering teams and leaders. We leverage the full Microsoft stack, using AI, machine learning, voice recognition and other products to enable our solutions.
People in our business do some pretty cool stuff and most stick around for the long term. If this feels like you, please get in touch.
What we value
Here 's some of the things we really care about. We're not perfect, but we try to live by these principles every day. If you would like to work like this, then we should talk.

Innovation
Driving innovation and changing the way people think is really important to us. You'll get to promote free thinking within our business and amongst our audience. You will use the latest technologies to enable success.

Authenticity
Authenticity dictates how we think, act and deliver. We want you to be proud of who we are and we're genuine in our ambitions to make our industry better. We feel privileged to have the opportunity to do so.

Passion
Passion shows you care. Its why we get up early and stay late if we have to, in order to leave no stone unturned for our clients. After 20 years, we are still excited about what's ahead…

Transparency
Being transparent means saying what we mean and hiding nothing. We're open and honest. That means no nasty surprises and strong, long-term relationships with staff and clients.

Integrity
Integrity is what you do when no-one is looking. Our actions display our honesty and truthfulness regardless of the audience. You can be consistent and uncompromising with your moral and ethical principles.
Engaging
Our name didn't happen by mistake… We engage with our audience at every stage of their journey and deliver an inclusive and safe environment to enable peak performance.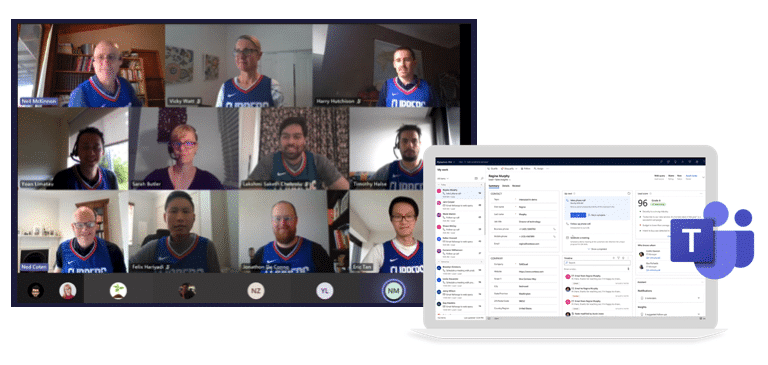 The Team...
We found out a while ago that it's hard to be with people that don't trust or like us. Both of those qualities are paramount to a good relationship. It doesn't matter how talented someone is, if you're not willing to be part of a team and take the journey with others who have the same passion and desire, it's going to be a bumpy road.
Opportunities are made, not found
We are open to speaking to talented people who want to make their mark.  We have built a special culture, underpinned by people who want to make a meaningful contribution with work they love. Here's some comments from our team about the EngageRM business:
"EngageRM is what team spirit is all about."

"The positive team culture comes from people who have shared values, beliefs and attitudes.'

"I was a customer first! As a contractor, EngageRM was one of two CRM platforms that I've worked with. Their passion and enthusiasm and first-class service got my attention."

"Our team is passionate, knowledgeable and solution focused with some jokes about blockchain and Collingwood thrown in."

"What I love about EngageRM is the level of talent throughout to company."

"EngageRM is an amazing company to work for, I have always had a passion for sports and being able to deal with some of my favourite Sporting Teams from a wide variety of codes on a daily basis is like a dream come true. There is a saying, if you love what you do, you never work a day in your life and that saying rings true here."
We're Hiring For Multiple Roles
We're looking for good people right now in most areas of our business. If you want to make a real difference in an industry you love, we should talk.