What Is AI And How Can You Use It To Your Advantage?
Artificial Intelligence (AI) is not just robots in a movie or some far-fetched science fiction story. AI is about building smart machines capable of performing tasks that typically require human intelligence. Doing this effectively saves time and frustration on manual and time-consuming tasks that people could often spend in better ways.
Drive performance with AI
Microsoft is now acknowledged as the global leader in Artificial Intelligence. EngageRM uses AI with fan engagement, sponsorship, membership and marketing. The feature set includes conversational intelligence, virtual agents (chat services) and sales insights. AI allows sales teams to build stronger relationships, service teams to improve productivity and the entire organisation to see exactly what's happening every day.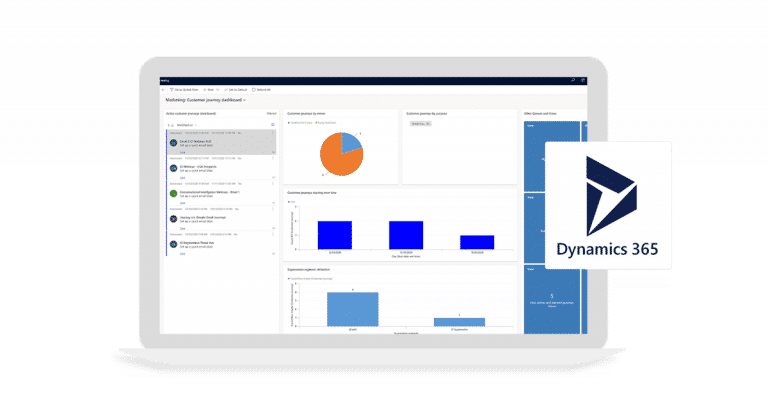 Marketing Automation
The Microsoft Marketing solution delivers the right messages to the right people at exactly the right time. Using the Customer Data Platform (CDP), we're able to combine social, behavioural, tag management and other data to draw together information, forming a single view of fans. Using this data, we can understand customer journeys and what fans are really looking for.
Artificial Intelligence Can Help You Right Now
Don't wait until everyone else is underway before you start to utilise AI.

Where is AI headed?
The EngageRM solution currently utilises extensive AI and machine learning capability to deliver and enable process within sports teams, leagues and venues. Current areas of functionality include: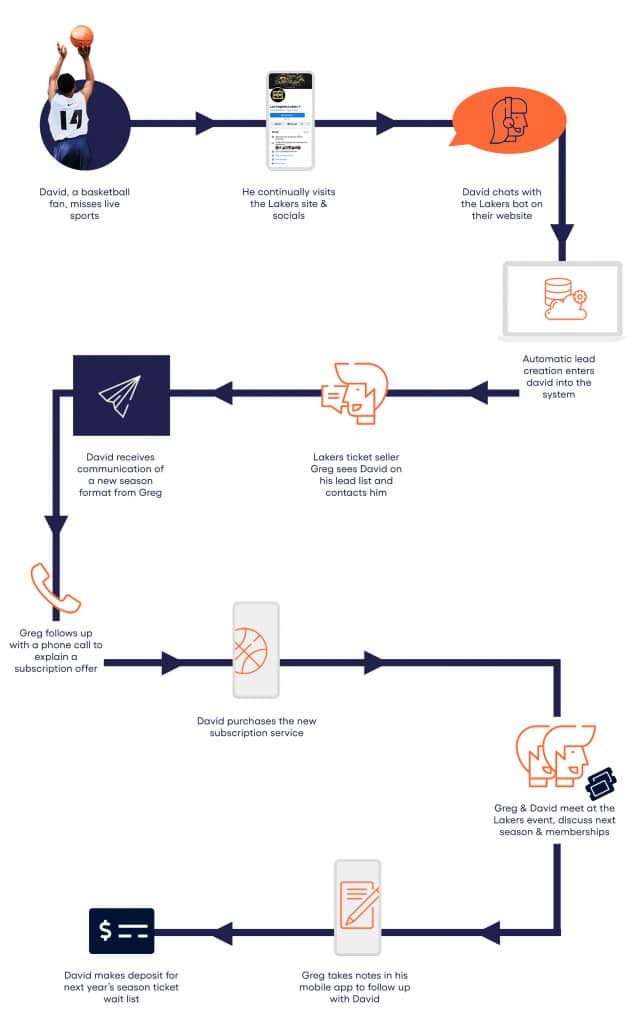 Power platform to deliver customised dashboards for all levels within the organisation.
Partner deal approval processes ensuring that deals can be approved automatically, enabling the correct sign-off process for your clients and a paper trail to prove it.
Power virtual agent chat services (chatbots). This feature is becoming more intelligent and engaging. It will save your service and support teams hours of time and frustration.
Conversational intelligence. By converting conversations from your sales and support teams and analysing that the insights, you're able to coach and develop staff, assess competitive recall and determine customer intent in your conversations.
Sales insights. By delivering information and gathering data from the contacts in your CRM, the sales insights process can drastically improve the performance of your sales team, suggesting call lists using lead scoring and other mechanisms.
Customer service insights. By tracking visits to your website and other information, you can learn about how your customers are interacting with your organisation and make decisions accordingly.
More technology
While AI is still evolving, the functionality available today will significantly improve the performance of any sports team, league or venue. See how it's being used:
AI is not a tool of the future
It's used extensively now and you've got an opportunity to be at the leading edge across sport and entertainment.