How does it work?
Conversational Intelligence (or 'CI'), is an area of Artificial Intelligence that is far more advanced than many people realise. It allows any sports business, small or large, to save time and money while developing genuinely deep and useful insights into how their prospects and clients are thinking and the performance of people within the organisation.
We recently spoke with one of the global leaders in CI, Erez Altus from Microsoft in Israel, about how CI really works. In this video, you will hear from Erez and also see a live demonstration from his colleague Ofri Shoham.
Drive Revenue & Reduce Costs With CI
Add and track Sales Scripts, understand your audience and build a clear strategy for customer engagement. Speak to us about how to get started now.

Stay connected while being apart…
In a totally new market environment, your connection with fans is more important than ever. If you're not capturing every conversation, connecting calls to outcomes and logging interactions in your CRM, its difficult to determine which fans are the best fit for tickets and who is most likely to purchase a corporate suite.
This technology is far more advanced than you think. Sports organisations are using it today and quickly getting the upper hand in their markets. CI is simple to use, powerful and offers a very strong ROI.
Using telephony systems such as DialSource, you can run all your communications through EngageRM, capture critical information and ensure that you keep fans engaged. Its now easy to enable sellers in your office or anywhere around the world to stay connected with your fan base.
Your staff do not have to be sitting in an office for you to know exactly what is happening, minute by minute – with COVID restrictions, this functionality is critically important.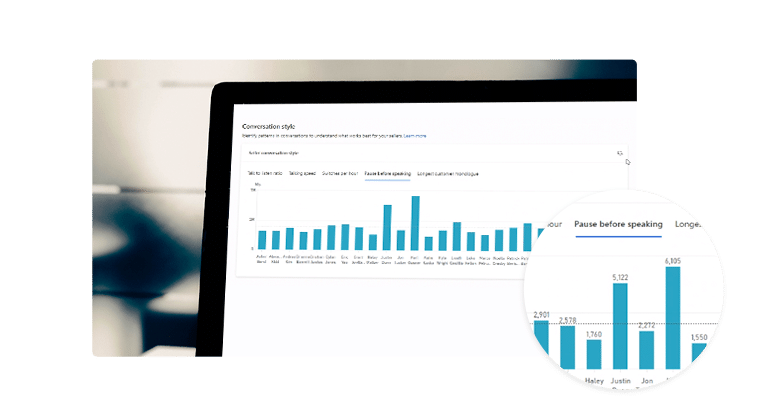 By adding conversational intelligence to your deployment, you have the capability of automatically gaining insight around customer sentiment, competitive recognition and key touch points in your sales team's conversations. These can be aggregated in a range of ways give your visibility and help train your team. This data can be surfaced to use in sales coaching conversations and to more clearly understand what type of sales approach will work for your team, league or venue. All of this information is captured within the CRM and available for people across the business to learn more.
To support this, EngageRM has an inbuilt sales script which is customizable to your organisation. You can utilise this to guide conversations so that no part of your process is left to chance.
Using EngageRM with conversational intelligence, you never have to guess what happens behind closed doors on a call or if support cases have been resolved. You have all of the information logged in Microsoft Dynamics365 and associated to a customer or account record or opportunity.
It's never been easier to ensure that you're capturing every piece of available information and it's never been more important to the future of your business.
More AI Solutions For Your Business