EngageRM uses Sales Insights to deliver relevant and timely information to assist sales efforts. Combined with Conversational Intelligence, this is a powerful mix. EngageRM is one of Microsoft's leading exponents globally. Clients are reporting exceptional management analysis along with the ability to coach sales and service staff in the way that they interact with clients.
Empower your team with Sales Insights
Dynamics 365 Sales Insights analyses all the information stored in Dynamics 365, so you can better understand your business relationships, evaluate activities and choose the best way to progress. Sales Insights helps sports organisations by:

Guiding sellers with unique insights to deliver higher conversion rates.

Minimising the amount of data entry, freeing up sales time.

Understanding the connections within an organisation and who knows who.

Prioritising leads and opportunities to increase probability of conversion.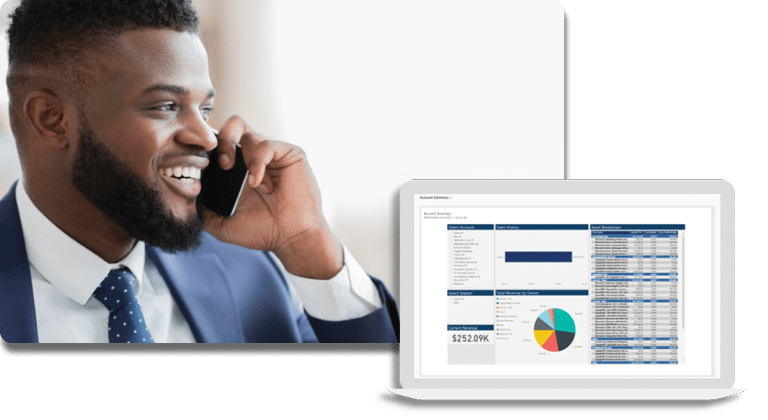 Comprehensive sales management environment
Lead management. Enabling sales staff to work through a structured process of onboarding and renewing season ticket holders and partners. Leads can be automatically allocated to sales staff from campaigns, delivered specific to their skill set.

Quotas and goals. We provide PowerBI dashboard reports specific to the sales process with the ability to manage individual metrics, quotas, goals and seasonality delivering a sophisticated management reporting tool.

Sales scripts. EngageRM provides the option to had a sales script to each campaign ensuring sales staff stay on point and deliver a consistent message. This can be supported with conversational intelligence.
Book A Discovery Call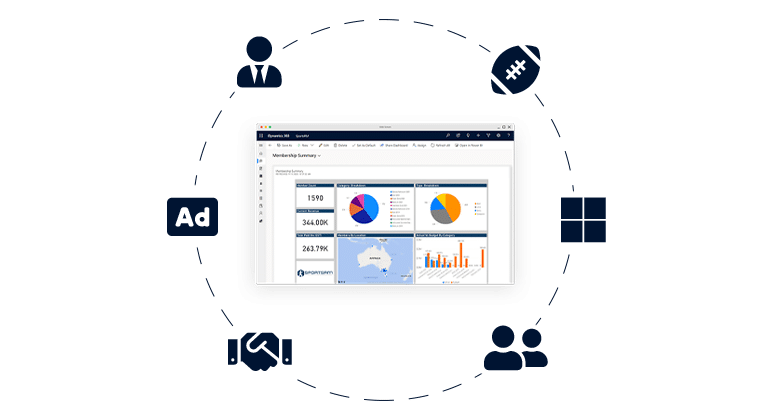 Smart features to drive your sales team
Sales insights includes features designed to optimise the performance of your sales team:
Premium assistant and auto-capture

Notes analysis

Relationship analytics and who knows whom

Predictive lead scoring

Predictive opportunity scoring

Premium forecasting

Talking points

Sales app for Microsoft Teams
See Case Studies
Drive Revenue With Stronger Sales Results
Clients report that results are above expectations and sales teams are more fluent and confident in their interactions as a result. See it for yourself.

Better Solutions
Our contextual real-time suggestions for updating and creating records means that your data will always be up to date. This allows your team to build stronger relationships and get better results. See more AI solutions: