02 March 2023
The low-down 🚨
Turns out the Kindle you cuddle up in front of the fireplace with and a screaming Formula 1 car have something in common.  
While the former helps avid readers save shelf space, McLaren has partnered with Seamless Digital to employ the technology to revitalize their corporate partnerships. Weighing in at a slim 6.7 oz (or 190 grams), the flexible electronic paper will display rolling advertising to ensure the team's sponsors receive more TV airtime.  
The technology is a breakthrough for F1, teams are limited by the space available on the cars with how many sponsors they can display. Now, they have almost infinite advertising space, with the panels allowing teams to bring in more sponsors and rotate through them. The panels are also incredibly flexible and won't impact the aerodynamics that engineers work so hard to perfect.  
It's no coincidence that McLaren are the first team to use the tech, with over 40 sponsors they need to provide airtime for. It's a mighty jump for a team whose 2019 car had loads of free space- just compare it with the 2023 challenger to see for yourself.  

Our take 🔥
F1 is known for its cutting-edge technology, and this is no exception. 
Sports are regularly pushing the boundaries on how they can both attract more sponsors and provide them with increased screen time. Motorsport in particular is effectively limited to the car or bike, so the ability to rotate sponsors would be particularly enticing.
It'll be interesting to see how (or if) McLaren develops this further, currently there are only two screens either side of the cockpit, limiting exposure. Also, the main revenue driver here is determined by the amount of time the car spends on TV, and for a midfield team like McLaren, this number is less than their bigger (and more successful) counterparts.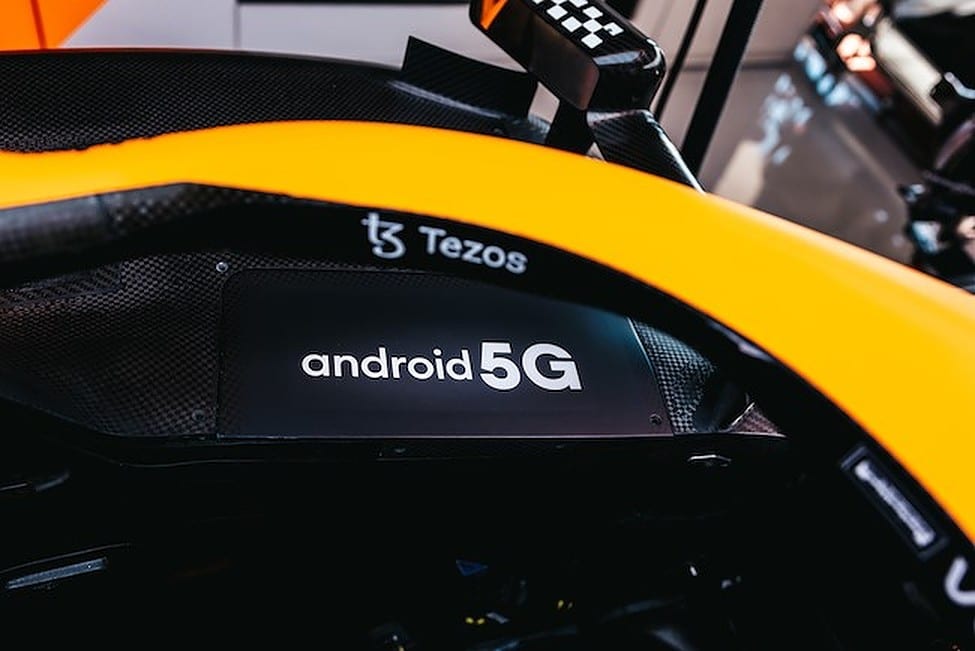 We also wonder if the other teams will follow suit? Whilst we might be a long way off seeing bigger versions of these screens due to the strict weight requirements in F1, the way McLaren have integrated them into their car works. We're sure there are more than a few eyes taking a close look up and down the paddock.  
The deal with Seamless Digital extends over a couple of years, so it's clear McLaren sees the potential these screens offer, how and if their strategy changes will be interesting to see.