The Secret to Engaging Young Fans
29 September 2023
Deciding on a sports team to follow is a seemingly trivial decision, but one that can determine your mood every weekend for the rest of your life.
From the worst seasons to the best, no matter how evidently insignificant your moment was that decided your fate.
My moment was when I was 7. I had gone over to my cousin's house just like I had every weekend to visit. One Saturday like all others, I went to play video games with them. I sat down on a bean bag and watched along while my cousin Lach was playing FIFA. I had never been that interested in sports games but was happy enough to watch as he managed Manchester United in the game, his favourite team. That moment is the earliest I can remember deciding Manchester United were the team I wanted to follow, yet I only became a dedicated fan 12 years later and have bled Red Devil Red ever since. That small decision in the moment has taken me on a rollercoaster of emotions ever since.
But how did I get there and what can team's in 2023 learn from it?
Tackling the decline
Youth fan engagement has increasingly become the focus of all pro sports teams. Cultivating fans generates more income, creates more headlines and sometimes brings the team even more success. The average lifetime value of a fan sits at $13,000 AUD. That means creating fans at a younger age has become a major priority of any team's fan engagement strategy. Fans most commonly decide on their teams before the age of 18, so securing their commitment before that is key for all sports.
Recently, investment and strategies have focused on generating young fans, so why has sport seen a steady decline in youth fans and younger people being interested in sport? It is possible that in a digital age comes a decreased interest on physical activity and team sports, or that worsening economic conditions have led to lower spending from younger fans. Whilst there are complexities to solving this problem, in my view as one of those Gen Z targets, there are a few simple ways to tackle it.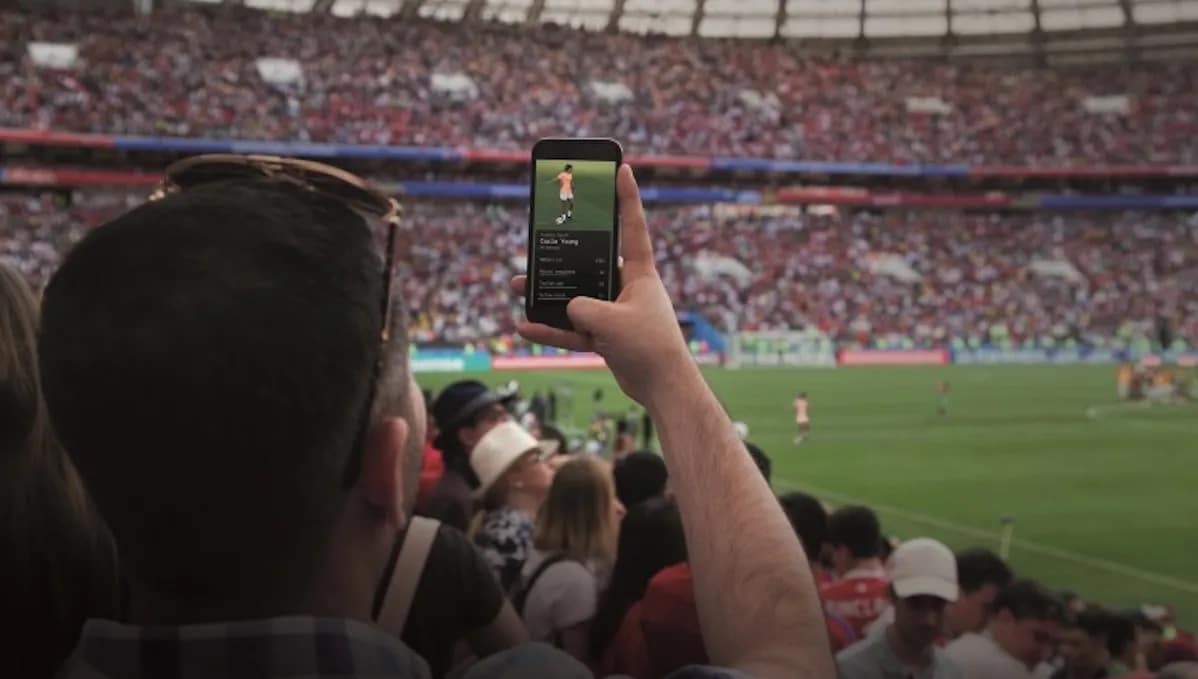 The state of play
The numbers don't lie – the most lucrative fans are aged 16-24. That makes investment and time spent on youth fan engagement all the more important for teams. We have seen a larger digital increase with partnerships like the Sorare and the English Premier League, a youth focused card collection of the league.
Another being the NHL and Roblox metaverse experience, bringing digital fans into the NHL game itself. However, with these current strategies we have seen 'avid' youth fans drop from 42 percent to 34 percent. It is clear the current campaigns aren't reaching the heights that are needed to earn and keep young fans engaged. Digitally native youth are a key focus of most of these strategies but doesn't specifically provide an avenue for new fans or the sport itself.
Interested in more content like this? Subscribe to our newsletter 👇
Why digital matters
Digital content is the is the bedrock of any brand awareness strategy aimed at new, young fans. Campaigns like Wimbledon using Fortnite and Roblox, or NHL with Roblox are attempts to reach a new audience, where they know this demographic spend their time.
The Sorare example with digital trading cards or any digital NFT with sports has so far proved subpar. These strategies could have more successful with a better understanding of the demographic from the teams. Hiring youth to market to youth has never been more important. Simple terms, youth playing Roblox are not instantly convinced to be interested in tennis or hockey simply because they see that there is a deal with the sport. Although this may create a large awareness, there is no follow up in turning someone playing online hockey to be interested in the NHL.
The Dude Perfect and Burnley deal is an example of a deal done well. A simple shirt sponsor, this deal benefits both the club and YouTube group providing a young, international fanbase that are already into sports – they have a much greater likelihood of engaging. This deal allows not only the club to utilise a popular group but also leverages the US based YouTube channel to make videos with the connection growing the Burnley brand.
In a similar vein, transparency in sport has encapsulated new fans, examples like "Drive to Survive" or "All or Nothing" provided an entertaining look inside of a sport that can tell a story simply watching the sport can't do. An increase of 10% of U.S. F1 fans have been documented since the beginning of Netflix's "Drive to Survive." Providing easily digestible content to begin with is an important step to converting a casual fan into a hardcore fan. Creating digital youth brand awareness isn't simply digitising an already existing idea into the digital world. An authentic, personal and engaging strategy developed by a youth aware team creates a perfect globalised youth fan engagement campaign.
Make fans stick
Once these fans are interested in the sport or the team, it is imperative to continue their entertainment to make them a lifelong fan. Younger fans are demanding more entertaining and authentic content. Simply watching a game for 2 hours isn't engaging enough when first entering the sport- it's a big ask. So the next step is creating bite-sized engaging content, however this shouldn't be confused by a short attention span needing to be exclusively on TikTok or making short form content. Rather, it is possible to have that entire 2-hour game, but broken down into moments to make it more interesting. Content with high production value, coupled with authentic quality entertainment is the new benchmark for youth fans.
The biggest blocker in this situation is that it often behind a paywall or subscription. Young fans often having lower disposable income; however, they are considerably more likely to pay for premium content that provides a better experience. Services like Patreon where their favourite creators make exclusive content or Spotify Premium for a simple easy to use experience are examples youth are happy to pay for.
Keeping fans close has proved as important as digital brand awareness. Just because you can get millions of eyes on it doesn't mean it is engaging, winning new fans is what counts. Creating engaging content from the very beginning for new youth fans, further strengthens their lifetime value and importance as a fan.
The German football league, the "Bundesliga" have trialled this idea recently with their national cup final game, a vertical livestream on TikTok of scaled-down analysis allowing a different way to engage with the game.
An alternate Super Bowl broadcast focuses on constant engagement. With Nickelodeon flair, a slime filled, character enhanced AR experience for the Super Bowl, engages youth fans throughout the Super Bowl which may have not been as interesting otherwise.
Even with all this digital engagement its always important to remember that digital isn't everything. You may not be able to reach the same volume of fans that a digital strategy can achieve, but good old fashioned physical community outreach will always truly engage fans. Taking the time to go to school or a community event where young people can meet their heroes has and always will work. Even the simplest action from a past or present player like giving a cap, taking a photo with them or just having a conversation can create that lifelong memory that can make them a fan forever.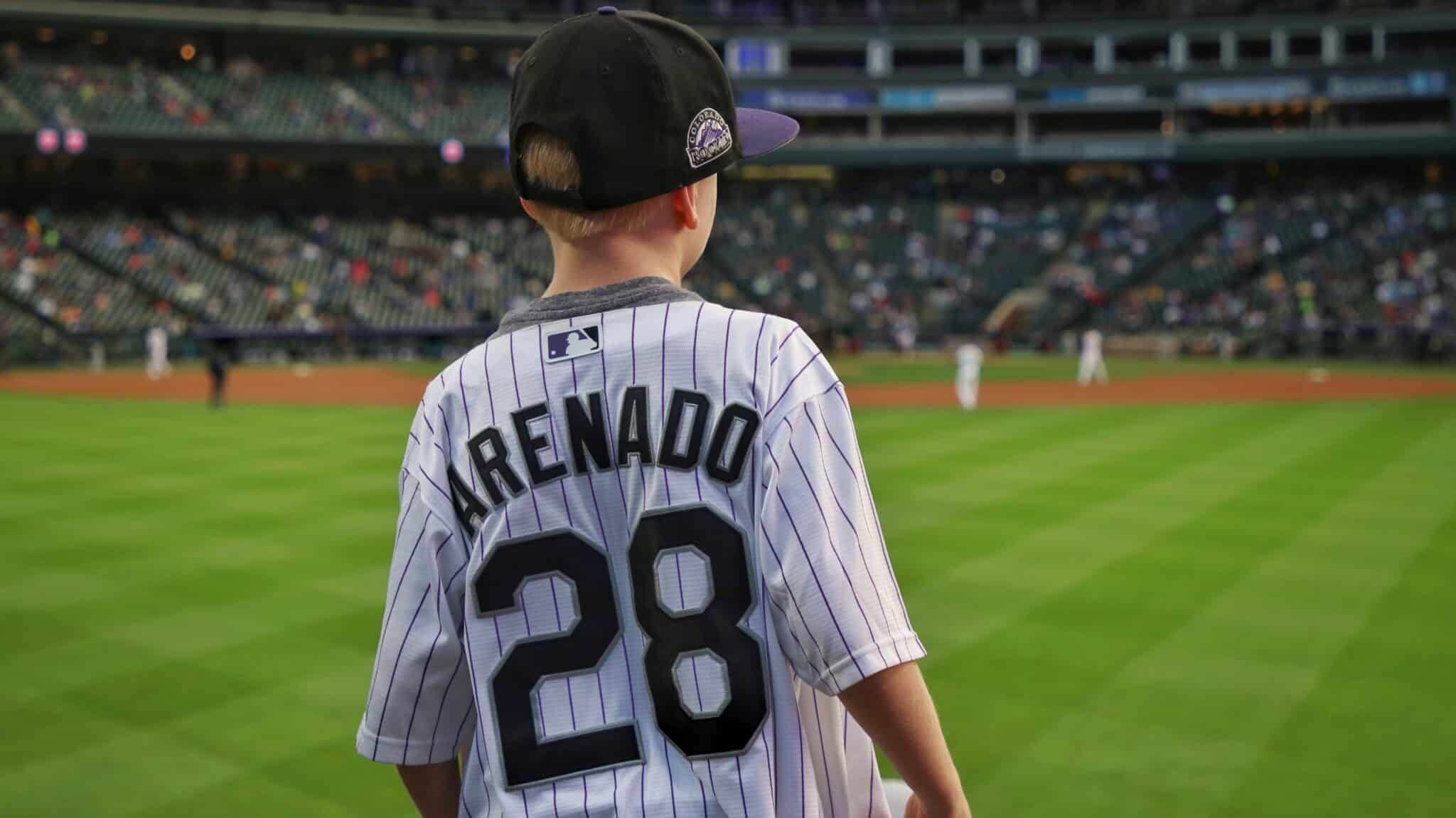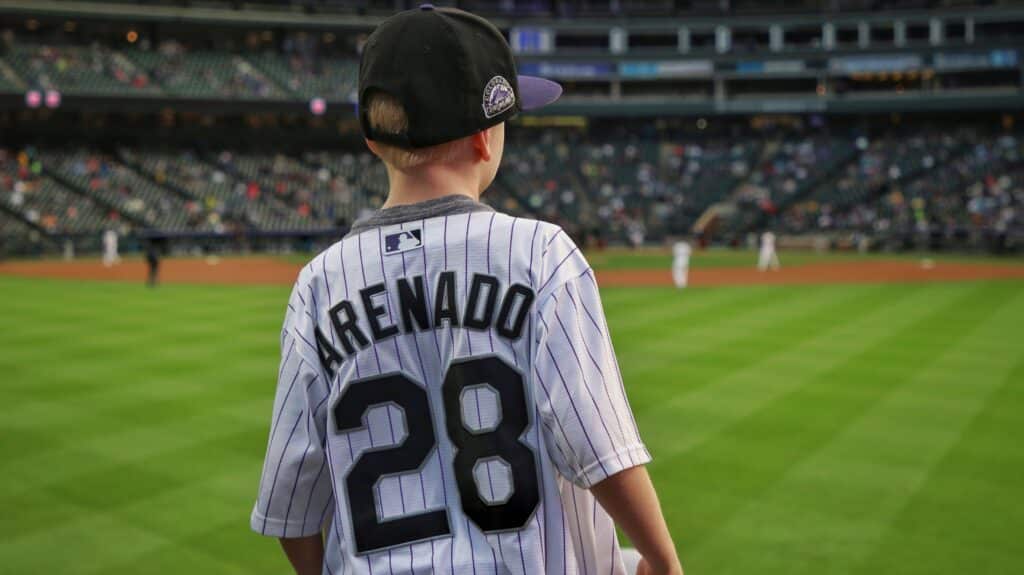 The importance of youth fans is already well understood and heavily targeted, but misguided strategies have failed to properly engage and activate youth fans.
Although digital encapsulates the largest audience, it isn't a simple solution. Strategies need to be culturally relevant and quick to adapt, specifically made by youth for youth.
Though you cannot rely on the game as all the entertainment, once a fan has started interacting, making bite-sized engaging content keeps youth fans in for life. They are the easiest to access generation, requiring unique and bespoke entertainment above all else.
Seeing the possibilities that have come from an ever-growing digital age, I can only imagine the fan growth that sport can obtain. That same moment I had on that Saturday with my cousin can be a lot more deliberate for organisations looking to engage the Gen Z'ers of today.
Interested in more content like this? Subscribe to our newsletter 👇