Our 4 Favorite Sports Partnership Activations of 2023 (so far) 
14 July 2023
A tequila bar, 5G goggles and huge sphere in the desert?
Every year in sports, the brand activations get more creative, more outlandish, and more expensive.
We have recently discussed the global sports boom going on in 2023, with enormous investment in the industry spurning some of the biggest deals we've ever seen in sports and entertainment.
That has led to increasingly complex partnership deals between brands and rights holders.
So, we decided to reveal our favorite activations of the year so far at some of the biggest events on the calendar.
Without giving too much away, it involves tequila, goggles and an enormous digital sphere that lights up the desert night.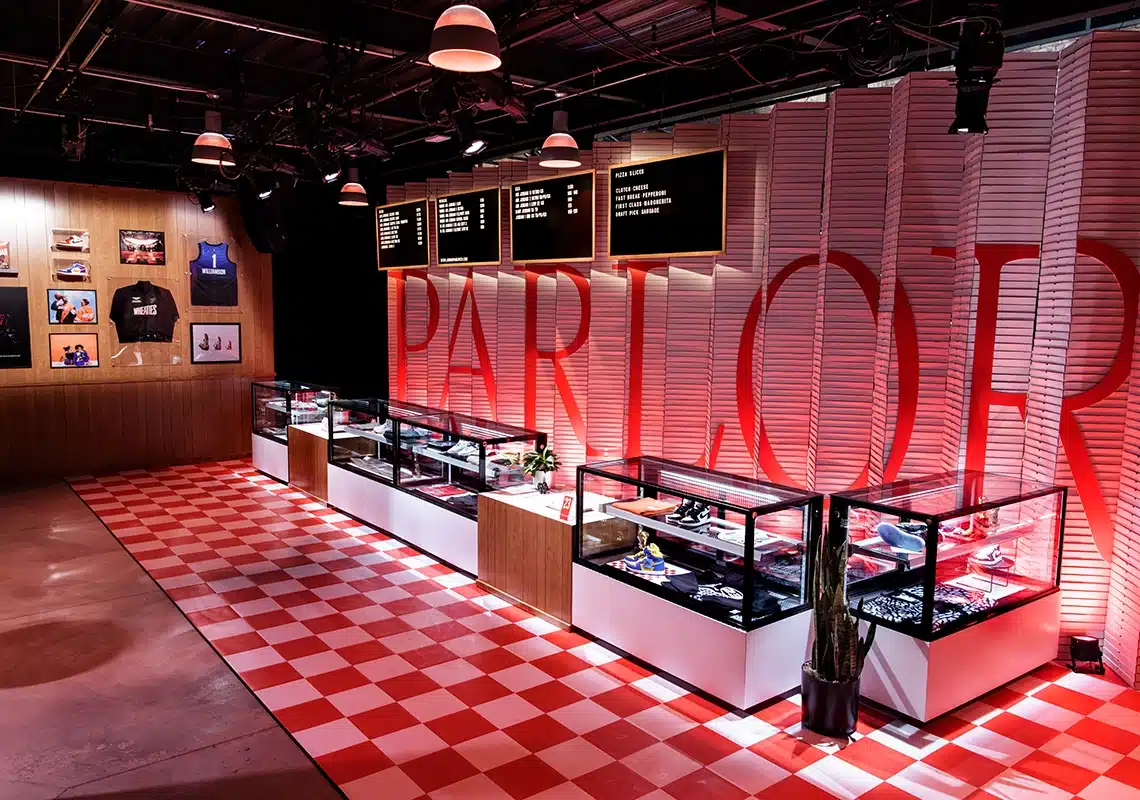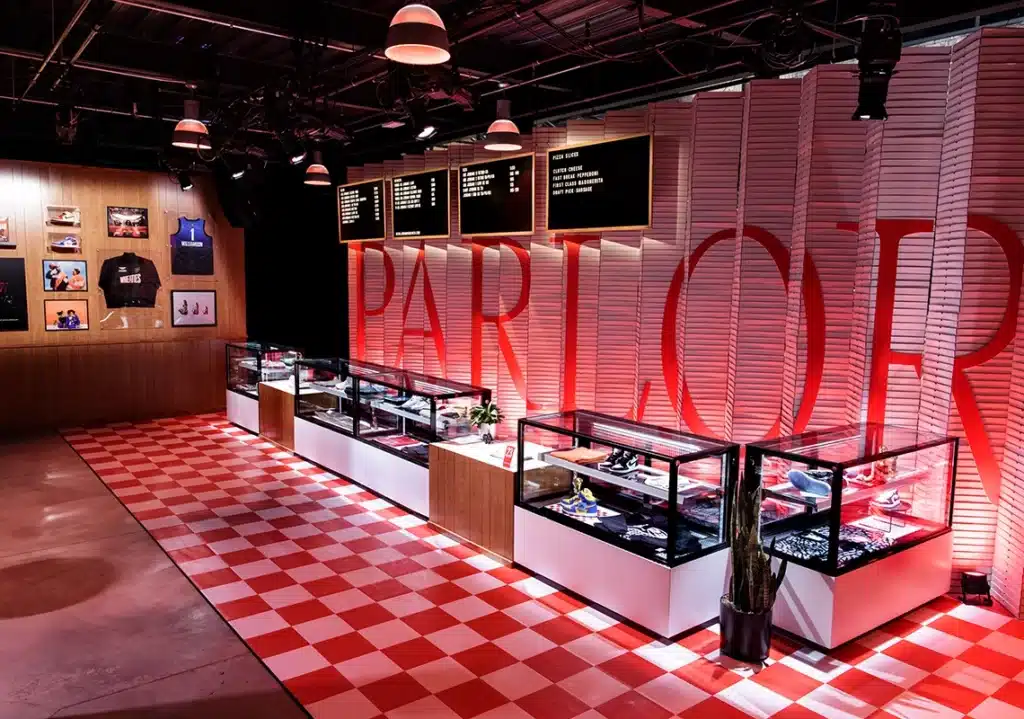 Jordan Brand's Parlor23 at NBA All-star Weekend
The synergy doesn't get much better than Michael Jordan and NBA All-star weekend, so it's no surprise Jordan Brand stole the show in Salt Lake City earlier this year with their multi-sensory brand experience.
Curated galleries and stories from their athletes like Luka Doncic, Jayson Tatum and Zion Williamson, along with audio and visual soundscapes and immersive video games where you could play against some of their favorite stars were standout highlights.
There was of course some big shoe drops for the sneakerheads, as well as wood-fired pizzas baked on site, a nod to the dodgy pizza MJ ate during the NBA Finals in Utah back in 1997, forever known as 'The Flu Game'.
Red Bull omnipresent at the Miami Grand Prix
If you want over the top, extravagant and flat out extra, you've come to the right place. Amidst luxury brand activations from the likes of Belvedere and The Ritz-Carlton and appearances from Pat Mahomes and celebrity chefs, was the Red Bull Energy Station.
The 40,000-square-foot, 1,000-person-capacity Red Bull Energy Station towered over the track for its second year running and featured multiple catering stations and mobile carts, while being a hotspot for influencers, celebrities, and VIPs.
They even took over a local Taqueria, dubbing it Casa de Checo, celebrating driver Sergio 'Checo' Perez, with the place decked out in memorabilia and photos of his life and career.
Interested in more content like this? Subscribe to our newsletter 👇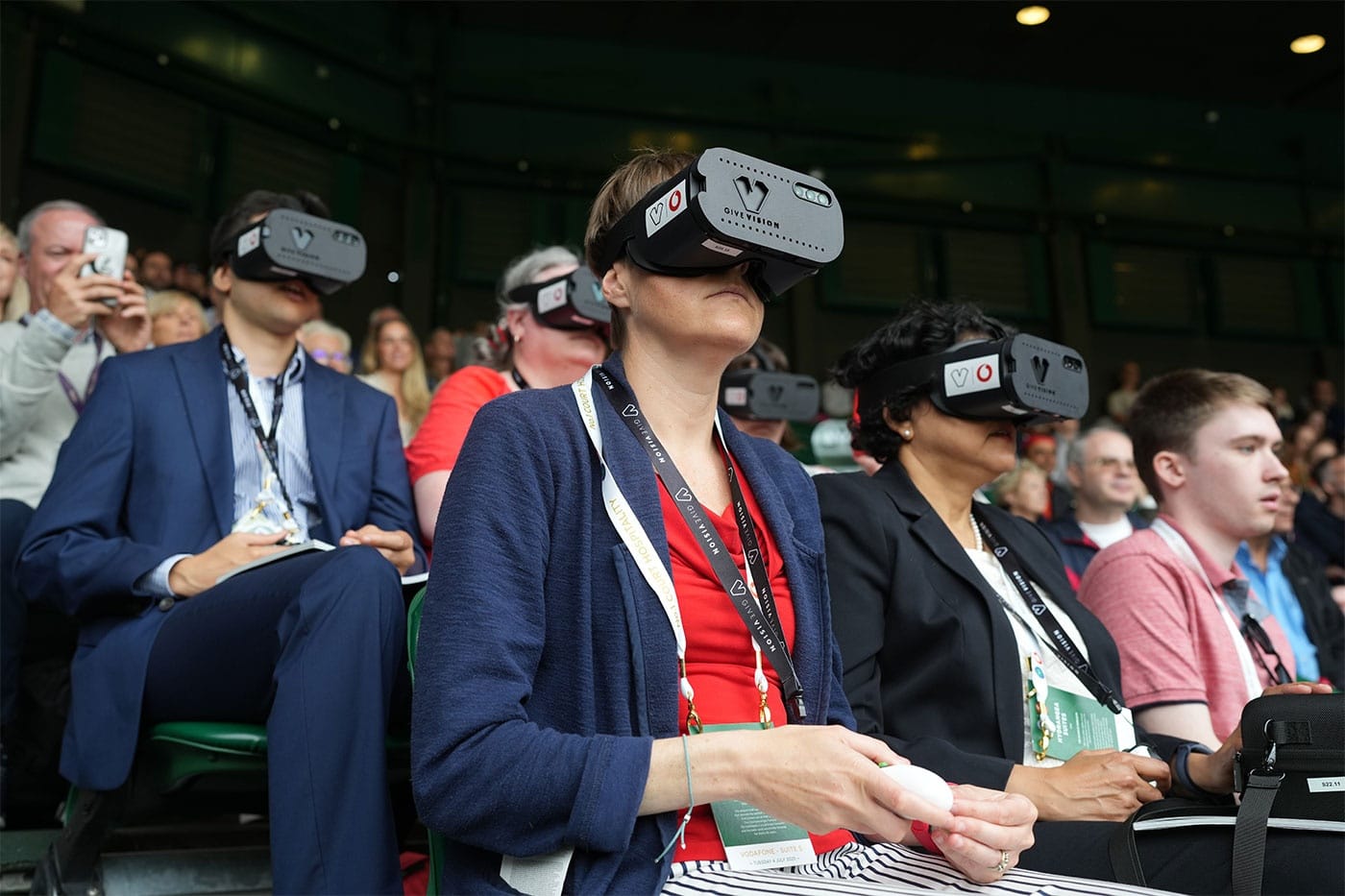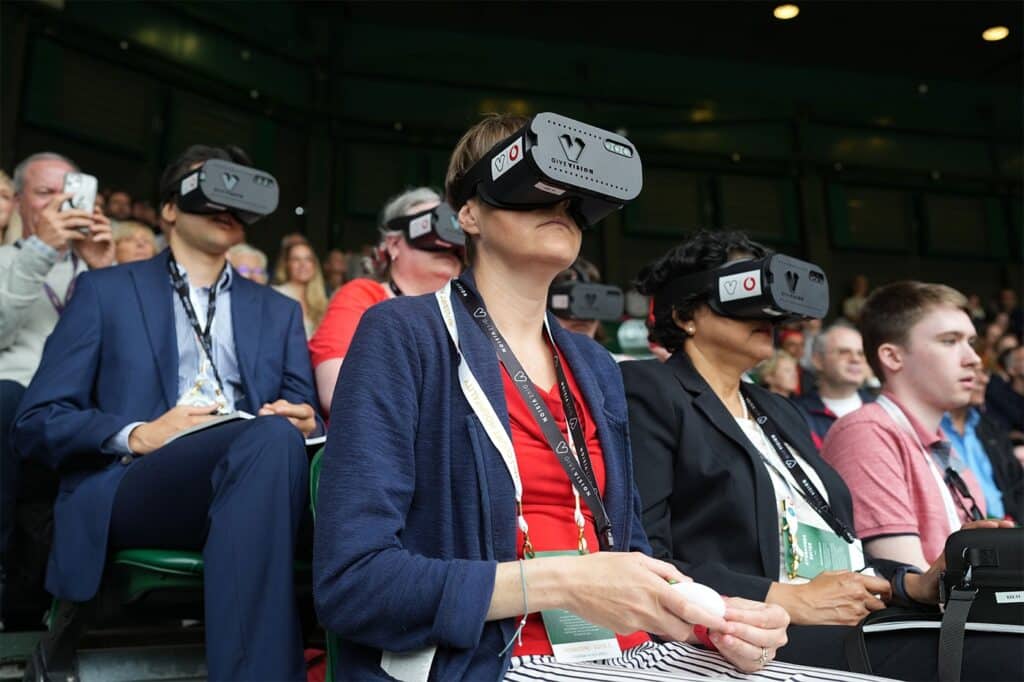 Vodafone 5G gives visually impaired tennis fans world-first experience at Wimbledon
For the first time, visually impaired tennis fans can now enjoy the action at the All-England Tennis club with the trialling of 5G powered GiveVision headsets, powered by Vodafone.
So how does it work? The headsets stream live footage from local TV cameras over 5G and enhance the footage to suit the person's specific sight profile, by bringing it closer to their eye, stimulating the photoreceptor cells in the retina, which means a degree of sight can be regained.
Fan engagement isn't for some, it's for all and we absolutely love this intersection of sports and technology to provide accessibly for guests with vision impairment.
The Vegas Sphere
It's a bit of a stretch, but we just had to include Las Vegas' newest insane attraction, The Exosphere.
The new $2.3 billion Sphere's exterior features 580,000 square feet of external LED skin to display incredible 360-degree images. Inside is an 18,600-seat auditorium, LED ceiling and a multi-layered audio system that includes 170,000 speakers. The experiential shows they'll be putting on there are going to be insane.
And we promise its relevant this article – the NBA Summer League that runs for 11 days in July, saw The Sphere transformed into an enormous orange basketball. I mean look at that thing.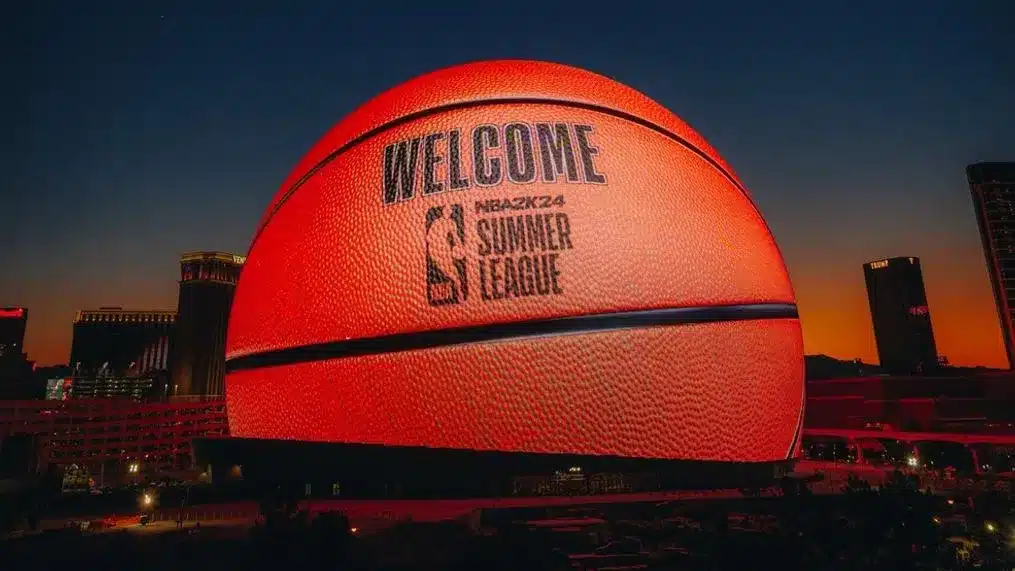 The scale of partnership activations is reaching unprecedented levels, becoming more and more complex for rights holders.
Our Partnerships solution is trusted to help manage and sell billions of dollars' worth of partnership deals by the biggest teams and venues in the world. 
If you want to explore that a bit further with us, click the picture of the sphere above to get the ball rolling (pun intended).
Interested in more content like this? Subscribe to our newsletter 👇
---
And finally, while we've got you, we are super excited to see what brands come up with as part of the upcoming FIFA Women's World Cup, kicking off on the 20th of July in Australia and New Zealand.
We are hosting a 5-part World Cup podcast special, interviewing some of the biggest movers and shakers across the tournament with the first episode dropping on Thursday 20th July.
Subscribe on Spotify or Apple Podcasts below to join in on the conversation.
---