How The South East Melbourne Phoenix Built A Passionate Club, Starting From Scratch And One Person At A Time…
Knowledge is power.
Understanding why others do things can be very helpful when making up your own mind. This is a story about how one club, built on a foundation of tradition but with none of their own, found the inspiration to build something special – and the technology to empower it…
There was no way we could have handled the volume we got unless we had the processing power, the payment systems and the overall capability of the platform and the team behind it. It was like clockwork
Candace Duthie, South East Melbourne Phoenix
The Situation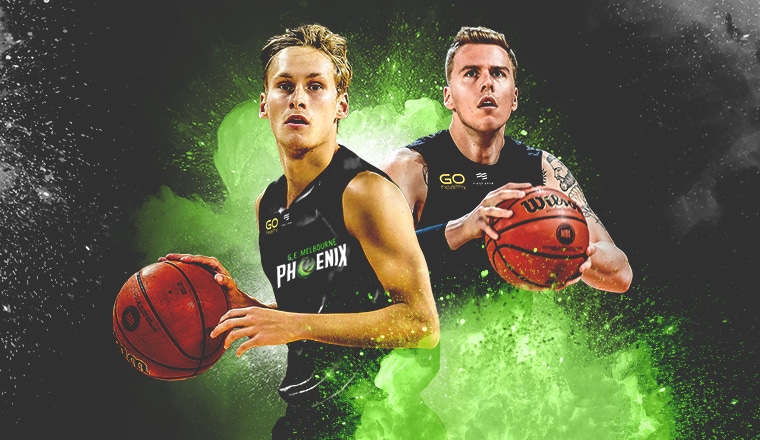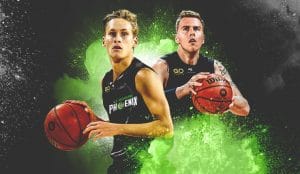 The South East Melbourne Phoenix are now entering their second year in Australia's National Basketball League.
When the Phoenix was launched, the team ownership really through how they would approach the market.  Their concept was to bring a 'membership and fan-centric' mentality into a sport and league that had focussed on the corporate entertainment environment.
NBL Clubs had been challenged in the past due to a lack of corporate and community support and the Phoenix wanted to bring a new approach.  In Melbourne, where the Phoenix are based, there is a strong mentality where the fans have a sense of 'emotional ownership' of the club due to being a Member.
It was this change in strategy and focus on 'fans first' that became the differentiator for the Phoenix. That strategy was bought to life under the guidance of Candace Duthie, a sports tech 'lifer' who knew what she wanted, but had to use every ounce of her experience and guile to get it.
The Home of Basketball
The state of Victoria is the home of Australian basketball, with over half of the nation's players located in the state. There are more registered junior basketball participants in just the south east of Melbourne than any other state in Australia!  The catchment area for the Phoenix has five of the biggest basketball Associations in the country: Knox, Kilsyth, Nunawading, Dandenong and Frankston.
As a result, the decision was made to base the 9th NBL team in Melbourne's South East.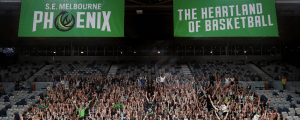 The Phoenix backed themselves to take advantage of this, but the decision had to work – the future of the entire organisation was dependant on it. Enter Candace and EngageRM…
"I've had a career in sport and all of that came together in building the Phoenix", said Candace.
"I have worked in Australia and the UK and have seen a lot as a result. That includes significant database experience from Hawthorn Football Club (in Australia's AFL) from using Excel, development of other systems, and 12 years using Ticketmaster's ticketing system. Over the years I've seen it all and so I felt I had a good understanding of what was needed."
Starting From Scratch
The Phoenix had a target to grow their database to 10,000 in their very first year of existence. The target for Members (or Season Ticket Holders) was 3000.
"We didn't really know how many members we were going to achieve", recalls Candace.
"We ran 'data competitions' to build the database at the club's inception. 'Name the team', 'Win a trip to an NBA Game' and so on. It was a big success and by the time we launched our Membership we had around 6,300 people. At the end of our first season, we had 21,000 names on that database!"
The Phoenix launched their Membership Campaign on May 3rd 2019. Just 6 weeks earlier EngageRM had been brought in to deliver the Membership system, Partnership solution and drive community engagement.
"On the very first day we sold 223 memberships", says Candace. "It was thrilling. We finished the season with 2446 members, placing us fourth in the league for Membership. The teams in front of us – Perth Wildcats, Sydney Kings and Melbourne United – had been operating for 30+ years and all had Championships to their name – we nearly caught them all in Year 1!"
"EngageRM was the technology we used and made it so simple", said Candace. "There was no way we could have handled the volume we got unless we had the processing power, the payment systems and the overall capability of the platform and the team behind it. It was like clockwork."
Making Progress On Every Front
Following the initial sales drive on membership, the focus switched to maintenance and customer service. The front office was tasked with ensuring strong communication – sales were made well in advance of the schedule release for the season and the club didn't know where or when they would be playing. Therefore, it was important to keep in touch and maintain excitement leading into the first season.
"We kept the hype going" recalls Candace. "After the fixture release we did a radio promotion that generated a lot of membership sales and was the cause of many members joining our Phoenix Flex Payment Plan. Statistics show that members not on a payment plan (upfront or monthly) churn out at 22% year-on-year. Those on a payment plan with an auto-rollover churn at about 9%, so we had a big promotion of the benefits of the payment plan."
Integration between EngageRM and the membership fulfilment provider The Promotions Factory (TPF) started in June 2019. Data extractions can be automatic in EngageRM, but the Phoenix chose to do these manually in the first year to ensure that membership packages would be correct. The membership barcode was automatically generated by EngageRM and sent to TPF for printing and fulfilment of membership packs. All the data was centralised in the CRM.
The Phoenix extracted their first data file of 985 Members on August 10th. The Membership Packs started arriving in letterboxes on August 29th. Pre-season games commenced in early-September.
Candace remembers that it was not all 'plain sailing' in that first year. "We had no player imagery to use on any membership collateral. Our Inaugural season logo was all we had and it was on everything" she says.
"Where people entered incorrect address or seat information, this was simply fixed in EngageRM and then automatically re-created in the next fulfilment file. We had some challenges, but we got through them with the dedicated Engage team behind us."
The Season Tips Off
Once the season started, the Phoenix knew they had work still to do.
"We knew that reporting on membership demographics was important to Corporate Partners", says Candace.
"The team at EngageRM helped me build multiple reports based on certain parameters. These were then customisable based on the requirements of the sponsor. Month-end financial reporting and reconciliation was also built in as an automated report and extracted so that it was always up to date. We were able to put it on auto-pilot from the start."
Monthly payment plan flexibility became important towards the end of the inaugural Membership period.  Most memberships were purchased by November 30th and the final monthly instalment was processed in December.  The Phoenix were able to customise the payment plan so that members purchasing late were able to extend the payments and pay weekly or fortnightly to make up the payments faster, rather than having a large lump-sum payment and then smaller instalments.
Monthly payment plan compliance was easy to monitor as reports of declined payments were sent daily, with expiring cards sent at the start of the month.
According to Candace, this is a very important customer service element of EngageRM. "We saved a lot of memberships doing this. A lot of people would have dropped off, but the system made it easy for us to keep them", she said.
Renewals And Rollover Of Membership
The work of a great team is never done. Renewal discussion began in January 2020 for the NBL21 season.
The 960 Members on the 'Phoenix Flex' package were scheduled to rollover on May 1st. The monthly instalment plan was re-worked to 10 months from May to February of the following year, thus making renewals less onerous. This also ensured a stronger revenue spread for the Phoenix.
The mechanics of this process was carefully considered.
'Opt-out' correspondence was sent on 28th March, with opt-out of membership rollover to be completed by 24th April. Importantly, those who opted-out did not have their membership cancelled – it was simply the payment plan that they were opting out of. This ensured that the Phoenix Sales Team could go to work selling just the payment and not the Membership itself – a small but critical distinction.
The EngageRM Membership platform allowed renewing Members to be as self-sufficient as possible. They could log into the online Member Portal, update details, renew or make changes to their Membership, update their credit card details and invite friends and family to join them.
The Membership products for the upcoming season were built out by the development and training team and launched on April 30th. The Membership rollover occurred on May 8th in a very uncertain COVID environment. Despite this – and ever-changing circumstances around the high-profile AFL and NRL seasons – many members (in particular reserved-seat holders) renewed their memberships at the earliest possibility, even though the season start was uncertain.
Coming Out of COVID
The South East Melbourne Phoenix are in the entertainment business. But they're also now in the business of giving people hope that life – and sport – will be back to normal soon.
To encourage their Members and fans to 'hang tough', they have introduced new loyalty items for the season ahead. It's an important part of membership promotion designed to keep people engaged. The added bonus is that they now have full player imagery and players interacting with fans to use in collateral and add excitement.
Candace Duthie is adamant – its all about loyalty!
"Development of member loyalty has been a major priority from Day 1 in this organisation," she says.
"I learned the importance of this at the start of my career.  In the year 2000, I was working with Hawthorn Football Club. Times were tough and we wrote to members asking them to tell us, hand on heart, how long they had honestly been a club member. What evolved was a loyalty program that is now a central part of that club's success and something that I wanted to introduce here from the start."
"Last season was all about being an Inaugural season. Going forward will now be all about the years of consecutive support of Phoenix."
EngageRM – The Secret Sauce That Made It All Possible
When the South East Melbourne Phoenix launched, they looked at every platform available. They spoke to other teams and officials at the League office. They went down into every nook and cranny to find the solution that would support them.
In the words of Candace Duthie, with 15+ years of experience in sports technology, here is why they chose to implement EngageRM:

"EngageRM is Customisable for the way we wanted it to be from the start. We wanted to develop the member story from day one."

"The ability to link merchandise sales to a member's membership record and being able to recognise their loyalty across all facets of the business – not just their game day attendance and membership."

"The corporate portal, CRM and corporate sales also being able to be linked to a membership – and promotion of membership to corporate fans."

"Member attendance at club events can be traced so that we have the full picture of a fan's involvement with us across one platform. The data is in one place no matter what the interaction is with any area of the organisation."

"Community events and database is also linked so that when a child participates in a junior clinic or school holiday program, we know who they are and can create the fan journey."

"EngageRM can link to the venue ticketing system (in our case Ticketek) and recognise when a member scans into the venue. We can then communicate via SMS any relevant information they need to know wherever they are in real time."
"We also upload attendance data when members attend a game. We create accounts for casual ticket buyers and can identify multiple-game ticket buyers. Then we target our membership marketing and communications to them to advise on the benefit of buying membership over buying casual tickets."
All communications are logged in CRM, regardless of whether it's a member, a fan or a corporate client. We have a full history recorded from day one. Every email goes through EngageRM, and every communication, ever, is tracked, recorded and analysed. On the court, luck and circumstances can play a part. Off the court, we are leaving nothing to chance!"
Write Your Own Story With EngageRM
It's likely that you have shared a lot of what Candace has experienced.
Perhaps you're well down the path that she has travelled – a seasoned veteran who has seen it all.
Or is it that you're just starting out, eager to stamp your authority on your office, your organisation and your industry.
Whatever stage you're at, however you have got there and regardless of what others have told you, your organisation – and your career – will benefit significantly from considering how EngageRM can make your work considerably more successful.
Some of the largest and most successful sports & entertainment organisations rely on EngageRM to get the most out of everything they have. You should find out why.
Want to learn more? Contact us